Fuel Management
Fuel Management
RJ Tanks Ltd provide a variety of services in addition to supply of oil and fuel tanks. Working along-side some of the UK's biggest oil companies, we cover the whole of the United Kingdom market, catering to both domestic and commercial needs.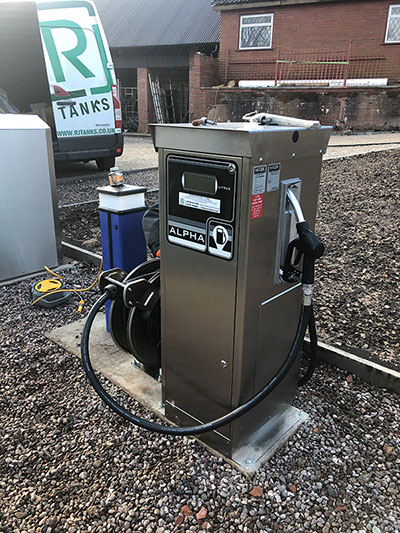 No job is too big or too small.
Primary services
Emergency Services
Fuel Management System Installation
Fuel Polishing
Tank Hire
Tank Installation
Tank Replacement and Relocation
Tank Integrity Testing
Tank Pressure Testing
Tank Cleaning
Additional services
Annual tank and base inspection
Tank repair and servicing
Temporary tank rental and fuel transfer
Removal and recycling of redundant oil tanks
Removal and recycling of redundant oil
Licensed disposal of all waste oil and tanks
Testing for and removal of water in an oil tank followed by treatment of the remaining oil
Cold cutting service
Replacement of valves, gauges and site tubes
Installation of remote or extended filling pipes
Building of all necessary fire walls and barriers
Installation of Armco barriers to protect from vehicle impact
Cant see what you are looking for?
CONTACT US